Sparkle Clean Solar System & Maintenance in Scottsdale AZ
Solar panels are one of the best investments that you can make for your home
They deliver clean energy for decades and leave you with fewer utility costs to cover over time. The right panels will also help ensure that you have power anywhere that you need it. Solar panel systems do require maintenance though, and it's important to keep them in good operating order over time. That's why it's so valuable to know how to do the maintenance yourself or to hire experts to handle maintenance tasks for you. Use our Scottsdale Solar Energy Panels maintenance program to make sure your solar system is in good operating order over time and you'll have much less to worry about overall.
Ensure Longevity with Regular Cleaning and Maintenance
Solar panels are an excellent investment for clean energy over time. They are low maintenance items, but there is still some maintenance to do on a solar PV system. At least once a year the components should be checked to verify they're working properly and the solar panels should be washed off. That's why it makes sense to invest in a maintenance program for your panels. Our Sparkle clean solar maintenance program will help ensure that your solar panel system functions properly for years after its installed, and it's an excellent investment for any solar owner.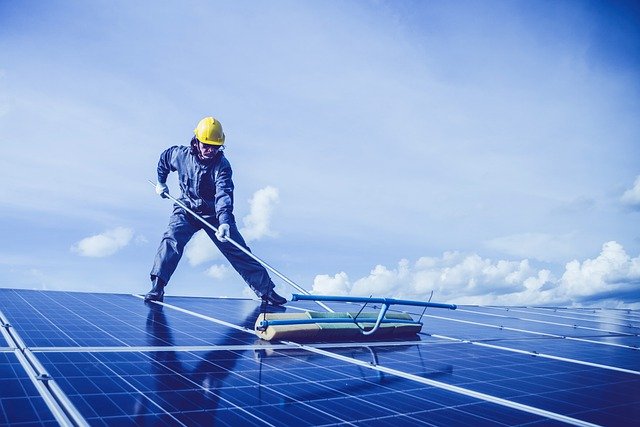 Certified and Reliable Work
We only employ skilled and certified technicians to work on your solar panels. Our cleaners and maintenance team are certified, they have years of experience working with solar panels and they understand how to get the job done properly. Our team will follow the right approach to keep your solar PV system running properly over the years. Scottsdale Solar Energy Panels is dedicated to making the most of solar panels, and that's what we'll do for you.
Invest in the Klean Automatic Solar System Cleaner
If you aren't interested in paying someone to come clean your solar panels a few times a year, you can always take care of the cleaning yourself. Unfortunately, it's time-consuming to clean solar panels unless you have the Klean Automatic Solar System cleaner. This special system automatically cleans your solar panels throughout the year. You install it and your panels will be washed at the interval that you set.
Don't take your solar PV system for granted. Make sure it's properly maintained.
Call us today for information about our cleaning and maintenance programs.